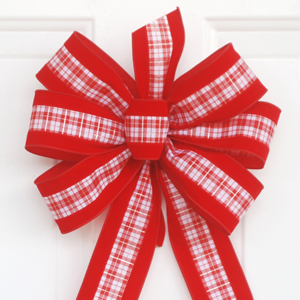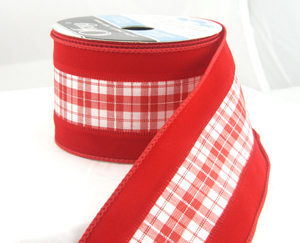 Red Velvet with Red and White Plaid - 2 1/2" #40
Christmas Ribbon and Bows
10 yards
Bow measures about 10"


A festive traditional red and white Christmas ribbon. This wired traditional red and white plaid Christmas ribbon makes a beautiful bow and really brightens up the holidays. The solid red part of this ribbon feels like soft velvet and is a bright red color. This red and white bow shows up well against most backgrounds and adds lots of color to Christmas decor. This ribbon is made of 71% polyester and 29% acrylic.